Mixing Tanks & Reactors: R&D, Scaling Up, Production, Designing, Troubleshooting & Improvement
VisiMix is a tool that provides the accurate answer,
saves you time, money and resources
Fill in your details and we'll send you the software for a free trial.
The trial version includes all functions of the VisiMix Turbulent:
mathematical modeling of mixing, mixing-dependent processes in low viscosity liquids,
multiphase media, calculation of all mixing and process parameters,
but only for two types of impellers – propeller and disk turbine,
in a limited range of equipment dimensions.
Type in your mail below and we'll show you how it's done
You will get instant access for free and we will be happy to support you
CLIENTS ALL AROUND THE WORLD, AMONG THEM: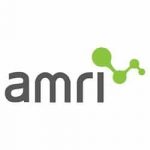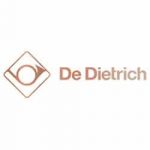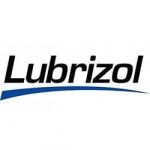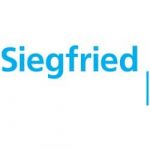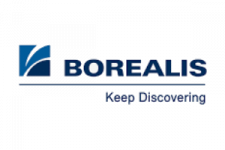 INNOVATIVE SOFTWARE DEVELOPED BY EXPERTS IN INDUSTRIAL MIXING
Chemical Mixing Simulation
Process technology transfer is an important activity in the chemical industry.
Chemical process that occurs in a stirred reactor is highly dependent on hydrodynamics during mixing.
Chemical Mixing Simulation consists, fundamentally, of the estimation of the main mixing parameters that influence the process and determine its result even in yield, operation, and quality of the product.
Knowledge of these parameters and their interaction with the process allows better understanding of the process.
Frequently it is required to make adapt the equipment or operation to improve the performance of the process.
Using VisiMix for Chemical process simulation, the professional personal in the team is also able, with a high degree of confidence, to evaluate the transfer of the process to another stirred reactor as well as to scale up / down it.
In addition using VisiMix for simulation of these processes leads to saving time and money during the development of a project.
Solid–Liquid Mixing what is solid liquid mixture? A solid–liquid mixture consists of solid and liquid matter, suchas a mixture of sand and water or a mixture of salt and water. Mixing in solid–liquid systems is used for dispersing agglomerates, keeping
Read More »
VisiMix software is based on a system of original physical models that combine general scientific knowledge with experimentally obtained know-how related to mixing.
Owing to that, VisiMix is a software that allows mathematical modeling and calculations for all types of impellers and the most homogenizing devices.
Chemical mixing software benefits Learning chemical mixing software benefits is one of the main reasons we went to university to study, because through that academic level of instruction we primarily learned how to manage the models that explain some phenomena
Read More »
Solid and liquid homogeneous mixture Confusion can often arise when we talk about good solid and liquid homogeneous mixing. When we talk about solid-liquid homogeneous mixtures, we need to take into consideration what the purpose of the mixing is and
Read More »
Using Industrial Chemical Mixing Equipment 90% of the industry uses steel vessels in industrial chemical mixing equipment. This is a very traditional chemical industry method, and the equipment is used in all fields. Fine chemical reactions, compounding, formulation, and fermentations
Read More »
Process Calculation in Chemical Engineering The field of process calculation in chemical engineering is vast. When we talk about process simulation, we usually mean mass balance and heat balance, and we have a complete block diagram that includes different activities
Read More »
What is chemistry simulation software? Chemistry simulation software focus on the physical properties of the chemical entities and the possible interact between them, at the chemical levels. For instance, how the materials can react with each other, what is the
Read More »
Mastering the Art of Chemical Mixing Hello everyone! As a seasoned chemical engineer, I've had my fair share of experiences with the art and science of mixing chemicals. Whether you're just starting out or looking to refine your skills, here
Read More »